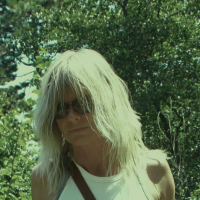 Brenda Baker
Fantasy, Poetry
Profession

Author, Blogger, Teacher
Brenda Baker was born in Newfoundland and now lives in Labrador City with her husband. Brenda is a substitute teacher with a B.ED. in French and English. Starting a blog in 2015, she rediscovered her love of creative writing. Three years later, she published her debut poetry collection. Brenda dreams of becoming a full-time writer when she grows up - which probably won't be any time soon.
Video
Finding Their Way Home
Recommended Featured Books
"When we let go of the fear and self-doubt, we are left with the possibilities."
"In sanity dwells my insanity."
"Sometimes I wish that I were more charismatic, but then I realize the futility of such wishful thinking."
"Never let your inner critic tell you what to do."
"Poetry is the thumbprint of our collective soul."
"It's through art that the human spirit takes shape."
"Believing in ourselves is the first step forward."