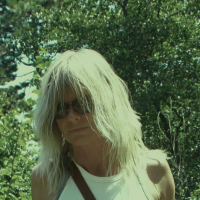 Brenda Baker
Fantasy, Poetry
Profession

Author, Blogger, Teacher
Brenda Baker was born in Newfoundland and now lives in Labrador City with her husband. Brenda is a substitute teacher with a B.ED. in French and English. Starting a blog in 2015, she rediscovered her love of creative writing. Three years later, she published her debut poetry collection. Brenda dreams of becoming a full-time writer when she grows up - which probably won't be any time soon.
Video
Finding Their Way Home
I must have a prodigious amount of mind; it takes me as much as a week, sometimes, to make it up!
Mark Twain
Not all of us can do great things. But we can do small things with great love.
Mother Teresa
The ultimate aim of the ego is not to see something, but to be something.
Muhammad Iqbal
Fiction is the truth inside the lie.
Stephen King
The foolish man seeks happiness in the distance; The wise grows it under his feet.
J. Robert Oppenheimer